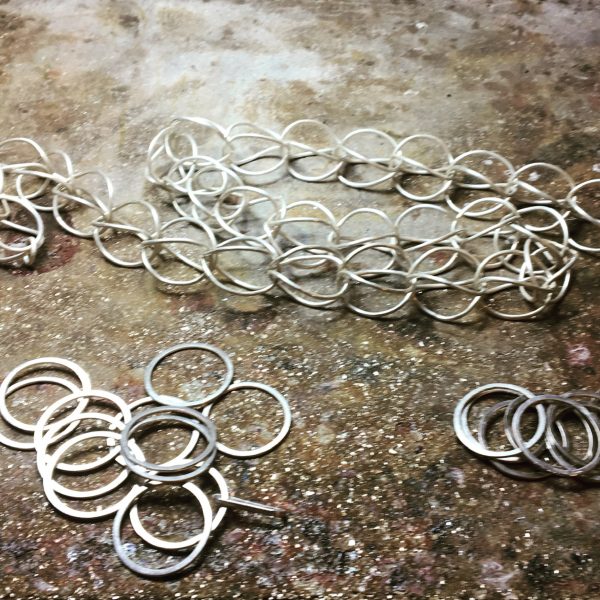 Teresa Samson trained as a goldsmith in London and developed her unique style and skills for several years. She lived in France for a time and on returning to England in 1995 she set up a workshop in Kent. Teresa continued to design and make fine quality silver jewellery, often with her signature touch of gold.
In 2003 she joined forces with Madeline Coles and together they opened Samson and Coles, a bespoke jewellery shop in Whitstable, Kent.
All of Teresa's bold and elegant designs are available on this website or at Samson and Coles in Whitstable. Not pictured on the website is her range of rings, which can be made to size. She will take on commissions. Studio visits are welcome and can be arranged with notice. Please contact us here.